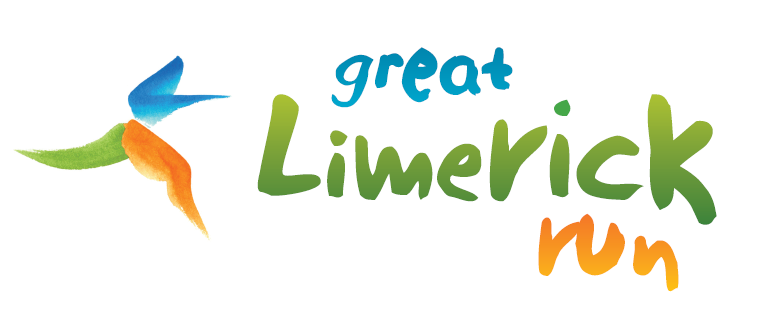 Friday afternoon and I got a phone call from my wife who was in Limerick for the afternoon.
"If you were running Limerick, would you do the half or six miler?", she asked innocently.
"Half", I replied instantly but quizzically.
"You're in for Sunday!"
Now, racing a half marathon was not on the plan for me as I'm two weeks out from my first middle distance triathlon for 2013,
Tri An Mhi CXIII
but sure it'd do me no harm to give it a crack.
Limerick City was hosting what was to be a great afternoon og running. There was plenty of choice from full and half marathon to 6 mile and kids events. Something for the entire family to do with plenty of action and entertainment on the streets. Amphibian King Galway sponsored a mile of the course which is how I ended up with a race entry. Normally, I would have ran a mini-competition on Facebook and Twitter for someone to win the entry, but I didn't realise we had a complimentary entry, so apologies for that!
We headed down to Limerick on Saturday afternoon as I was to be up early to recce the course and (primarily) to hang our sponsors banners on the route.
First thought was, this is not flat! Everyone I'd spoken to in the lead up to the event (customers who were planning to race) had said it was a flat course. It wasn't. There were a lot of undulations, no real hills, but plenty of up and downs and quite a few switches and turns as the route wound it's way around the city. Once the banners were out and a bit of banter on Twitter (@Amphkingwest) it was back to the hotel for some breakfast with the family before heading back out again to catch the marathon underway.
One of the Amphibian King athlete's Gary O'Hanlon was running the full marathon and was expecting to have a good race. I caught a couple of pictures of him at the 12 mile mark where he was leading
and then caught him again at 16 miles where he had opened up a decent lead over second place. He went on to win the marathon while I started to panic as I got caught in roadblocks and traffic management plans!!
Made it back to base at 11:20 to get a quick change of gear, thankfully I had it all sorted in one bag and everything was charged up that had to be charged so it was a Superman like transformation from civies into running gear. Loaded everyone back into the car and around the block to get to the starting area. Found a great parking spot near the finish line and abandoned the car, cap on, gels in pocket, kiss-kiss, "see you later", do a wee down a side street and into the starting pen with enough time to say hello to one or two familiar faces, find the pace group (1:40) and GO!!
I never remember much of a race but I remember the start being  a bit chaotic with plenty of shunting around and people jockeying for position. Loads of people jumping into the slightest of gaps as they open up which annoys me a little (big bit!) as everybody is looking for space to settle into some sort of a regular stride. You get space in front of you and some lad cuts across to jump onto the footpath, blah, blah, blah... you know yourself, I don't need to rant.
Speaking of rants.
There was an exceptionally funny moment (you should have been there) when after about 5 minutes watches started beeping all round the pacers to mark the distance. With a quick look at her watch and even quicker wit, the pacer (claralara from Boards.ie) started cursing triathletes with their "km's" and declared that the 1:40 was a "triathlete free zone".
I was running just off to the side of the group and soon settled into my stride and felt myself moving forward away from the pacers. I had set my Polar RCX5 Race Pace to a target of 1:35 but realised very quickly that I had made a mistake by using the footpod.
Brief Tech bit: with Polar the watch gives preference to different data sources under different circumstances. In the absence of sensors the pace, distance information comes from the G5 GPS pod which also provides the GPS mapping of where you have been running. When you attach a footpod (running) or speed sensor (cycling) the watch has preference for pace & distance information from the sensor and uses the G5 pod for mapping still.In theory the sensors give more accuracy, especially on the bike, but the nature of the footpod is a little more haphazard in reality. Unless you are extremely diligent in calibrating the footpod I find it is a very approximate way of measuring distance. (Accurate in a controlled environment like a treadmill).
Anyway, it meant I couldn't rely on the pacing information the watch was giving me, it was showing me drifting way off on pace and I knew that the pacers were well behind me so I wasn't doing 5:00/km.
As it turned out I was measured over 19.7km when I know I ran every inch of the 21.1km.
I have two pet hates in racing.


People who cut the racing line. Just about every corner that could be cut, was cut by those running around me. Up on the footpath, around cones, you name it, it was done.


People who think they are pro cyclists. Just because you see pro-cyclists dumping water bottles does not mean you can fling it as far as you can over a hedge. You have obviously never cleaned up after a race and are just being a twat. Drop it with another bottle by the side of the road, if you must, but there were plenty of big, green recycling bins on the route.


I got a nice lift running back into the city when I saw Edel & the kids at the side of the road cheering enthusiastically somewhere around the halfway point. Edel was busy talking photos but is never shy about pushing me on and encouraging me to finish strong.
Looking at the photo, I was quite relaxed at this stage, I was running well and very steady. I was good with my nutrition, GU gel before and at 8km and plenty of water along the way (bottles too big actually, the baby water botttles are ideal and there is less waste). I was tipping away with my HR hovering in the zone 155-160 which is my tempo zone and I also had the confidence to forget about the pacing on the watch and trust the feel in my legs.
Not going hard enough for 1:35 but knew I was going better than 1:40.
We went out of the city across the bridge to a more residential part of the city (no idea where) and we did a lot of looping back and forth passing Thomond Park at one stage. I went for a 2nd Surge gel at 12k (preemptive strike) as I knew I would start fighting myself pushing on to the finish. The 100mg of caffeine would keep me from daydreaming which I find is my curse, head drifts away and I slow down.
Somewhere around the Tennis Club, TI coach Lynne Algar caught and passed me with her sister. Both had been at the Open Water clinic on Saturday and were running really well. In fact they caught me just around the time I was finding excuses for easing off, 'not going to make my target, why push on', 'my knee is aching' etc. etc. and it woke me up. I'd been picking people off all the way round. No one had passed me that I didn't catch up with and pass and leave behind again. This was the first time in the race this had happened.
Feck!
I ran off to the side for a couple of km but they were on a mission. I didn't so much drop off them as they just pushed on ahead. I was trying to make sense of the road markings which by now had merged with full, half and 6 mile markings.
The finish came up fast. I passed a couple of Craughwell AC shirts as I came off the NCR onto the bridge, I'm sorry I just ran by, and hauled ass over to the final bend turning right to see the finish banner 200m up the road.
Sprinting in for the line I could see 1:37 on the clock and knew I'd nailed it!!. Finishing 1:37:39 overall gave me a 2min improvement on my half PB.
Happy days!
You can see the Polar file here, just ignore the km markings. Thanks for reading.
https://www.polarpersonaltrainer.com/shared/exercise.ftl?shareTag=997916c6fd53a7b5225699e8ed277a35
Related articles